Community College: Force for Learner-Worker Enablement
Clearinghouse Helps Institutions Tell Their Successes and Outcomes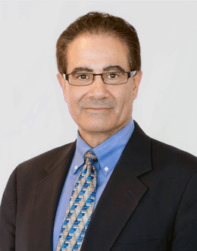 "The community college sector has a much larger story to tell…It needs to be told," said Rick Torres, National Student Clearinghouse President and CEO, at the National Legislative Summit. "The community college sector is a force for learner-worker enablement. Proactivity and measurement will be key to evolving the sector to its full potential."
The National Legislative Summit is the premier community college advocacy event in Washington, DC, bringing together more than 1,000 community college leaders. The event shines a spotlight on the importance of our nation's community colleges for Congress and the Administration. The Summit is hosted by the Association of Community College Trustees (ACCT) in collaboration with the American Association of Community Colleges (AACC).
To further help tell the community college story, the Clearinghouse, Workcred, and the League for Innovation in the Community College recently announced plans to offer five community colleges an affordable, scalable approach to align degrees with industry needs.
"This framework will build upon previous work by Workcred and the National Student Clearinghouse to link higher education institution enrollment data, industry credential data, and wage data," said Clearinghouse President and CEO Torres in a press release announcing the plans. "The results of this grant will show how institutions can observe their learners from enrollment all the way into their careers, and better understand the value of industry credentials and degrees in that journey. This is an important step in helping institutions tell the most holistic story possible of the outcomes of their work."
To learn more, listen to President Torres' remarks (starting at the 4:45 mark) given at the National Legislative Summit.
"The community college sector is a force for learner-worker enablement. Proactivity and measurement will be key to evolving the sector to its full potential."
Rick Torres
President and CEO, National Student Clearinghouse