Learner Insights Case Study: Surry Community College Turns to StudentTracker to Help Improve Student Success
College Cuts Withdrawals By Nearly 50%
Surry Community College, located in the foothills of North Carolina, serves about 3,200 students. As part of a continuous improvement cycle, the college regularly reviews its procedures, policies, and metrics to ensure that they're not creating barriers to success for their students.
More than three years ago, the college found it ranked below the state average in four of seven North Carolina Community College System Performance Measures, including curriculum student completion. Surry determined that approximately one-third of its students would not successfully complete their studies if it did not act.
Similar to many institutions of higher education across the country, Surry was also experiencing a decline in student enrollment. Additionally, there were concerns at the college about impending effects, such as a decrease in state funding, reductions in the number and type of programs to be offered, and a general acceptance of an ever-increasing rate of "early withdrawal."
How Did StudentTracker Bring First-Time Students Into Focus?
"We decided that we needed to improve our understanding of our students and launched several different initiatives starting with StudentTracker for Colleges and Universities. Our goal with each of these programs was to improve the overall student experience with a detailed focus on the first-time student," said Michael Faulkner, Executive Director of Institutional Research at Surry. "Once we could systematically identify and isolate on this sub-group, the bells and whistles went off and various trends within our data began to appear."
In the fall of 2018 and 2019, Surry's student success rate had fallen well below the state average. The pattern started to shift in the fall of 2020 when an uptick in the student success rate moved Surry above the average line, with several of their critical measures. The Institutional Research team attributed the increase to their focus on "true" first-time students.
Dr. Katie Bowman assumed her role as Surry's Director of Institutional Research in 2022. She quickly realized the importance of first-time students. This specific cohort showed up regularly when analyzing the performance metrics and IPEDS, data on students who complete a postsecondary program.
"A key part to the whole analysis on performance measures was the realization that we were talking about first-time students," said Dr. Bowman. "Then, it became data validation."
StudentTracker was a key validation tool. Accurately identifying first-time students was fundamental to Surry broadening its improvement efforts campus-wide for students and staff alike.
StudentTracker Data Informs Surry's Decision-Making
The data-informed decisions on initiatives across campus, such as:
Strengthening student outreach efforts
Increasing the number of online courses
Offering tutoring services
Withdrawals for all Surry students decreased 48% across the board, including first-time students. "Our rate of early withdrawal basically was cut in half and today, our performance-based funding is increasing," said Faulkner about the effects of their focused efforts.
In addition, the college realized other benefits, from an improvement in students' attitude toward the college to the faculty's outlook in working with their cohorts.
Dr. Bowman added that trust in their data evaluation approach and the work being done as a result also increased.
"It really has changed the confidence in what we are putting out there and where Surry Community College is headed, especially."
To learn more, watch our on-demand webinar with Surry Community College, "Discover First Time Students Through StudentTracker."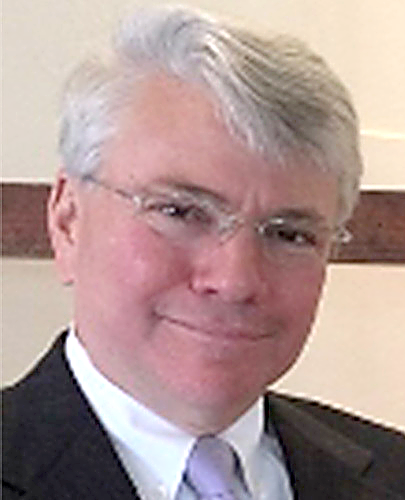 "We decided that we needed to improve our understanding of our students and launched several different initiatives starting with StudentTracker for Colleges and Universities. Our goal with each of these programs was to improve the overall student experience with a detailed focus on the first-time student."
Michael Faulkner
Executive Director of Institutional Research, Surry Community College