Learner Insights Case Study: Advancing Social Equity Through PDP Data at the University of Louisville
The University of Louisville (UofL) is an urban, metropolitan university that serves 16,000 undergraduate students, as well as about 7,000 graduate students. The university confers about 5,000 degrees each year. 
The university has a high overall percentage of first-generation college students, and 38 percent of its student body meets income eligibility requirements for the federal Pell grant program. Additionally, nearly one-quarter of UofL's students comprise underrepresented minority populations. Because of that, "a one-size-fits-all definition of student success is not feasible, practical, or desirable," said Robert Goldstein, vice provost for assessment and university decision support/analytics at UofL.
Overall, many of the learners who choose UofL face barriers to achieving strong educational outcomes. In recognition of that reality, UofL is dedicated to giving students support, in the form they need it, to be successful and reach their potential. Rather than guess at what efforts might be helpful in increasing retention and completion rates, the institution uses the National Student Clearinghouse's Postsecondary Data Partnership (PDP) to gain real insights.
"The PDP allows us to explore the intersectionality within our student body, so our student success initiatives can be grounded in data and be effective in advancing social equity. Over the past 20 years, UofL has worked on, and done a great job of, improving retention and graduation rates. We don't have any more low-hanging fruit. We have to climb higher to find ways to serve all our students well – and the PDP is helping us do that," Goldstein said.
UofL was invited to participate in the PDP by the Southern Association of Colleges and Schools Commission on Colleges (SACSCOC).  Through its PDP participation, the institution quickly joined the Center for First-Generation Student Success, a national initiative of NASPA and the Suder Foundation to advance the success of first-generation students.
"We started by doing a data-driven SWOT analysis as part of our strategic planning in 2022, and now the PDP serves as a data backdrop for most of our work," said Goldstein, who is also the university's SACS liaison.
The platform's intuitive design makes it easy to use, and UofL has been able to use PDP data to close the gap between broad initiatives and real, student-by-student impact.
"As a university, we all have responsibility for retention and graduation rates. The PDP shows data at a granular level, enabling not only the provost's office but the academic departments and faculty to use it," Goldstein said.
For example, the university used PDP data to develop a social equity dashboard, which enables instructors to understand the diversity within their classrooms. They can use those data to assess and adjust the instructional design and the ways in which they reach out and support individual students.
The PDP gives the university the opportunity to measure the effectiveness of its various social equity and student success initiatives. "The more data you have, the more you understand. I'm hopeful that we can tailor interventions around who we see struggling, so we can use more targeted approaches," Goldstein said.
Goldstein encourages any postsecondary institution that is engaged in the work of advancing social equity and improving learner mobility and student success to embrace the PDP. "So many higher education products make big promises, but because the PDP is an offering of the National Student Clearinghouse, it has an incredible amount of credibility. The Clearinghouse knows how to handle these data. I'm not easily impressed, but this product is awesome. It's a very solid platform that provides universities with the granular data they need to drive change," he concluded.
Learn more about the Clearinghouse's Postsecondary Data Partnership.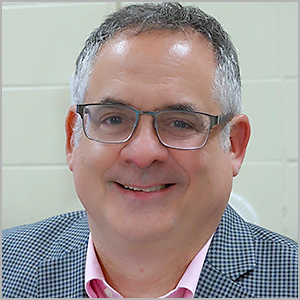 "So many higher education products make big promises, but because the PDP is an offering of the National Student Clearinghouse, it has an incredible amount of credibility. The Clearinghouse knows how to handle these data. I'm not easily impressed, but this product is awesome. It's a very solid platform that provides universities with the granular data they need to drive change."
Robert Goldstein
Vice Provost for Assessment and University Decision Support/Analytics, University of Louisville