LER — The Learning and Employment Record for a Skills-Based Economy
By Rick Torres, President and CEO, National Student Clearinghouse
Throughout the Covid-19 pandemic, the National Student Clearinghouse remains steadfast in serving as a trusted, private, and secure partner for educational institutions and learners in the exchange of education and work attainment data. Trust in the efficient and effective exchange of data is more important than ever as the pandemic that shuttered schools has also yielded a more online society, at least in the near term.
The Clearinghouse continues to innovate to meet this new normal. As part of our work with industry credentials, the Clearinghouse is expanding its data collection beyond a traditional education to include credentials and skills that people attain through lifelong learning.
Meeting the needs of a skills-based economy means that learning pathways need to thrive under an ecosystem that includes academic institutions, employers, and learners. The Clearinghouse is addressing this need by leveraging learning and employment records (LER) and credential standards through our new Myhub platform. This platform will be enhanced this fall to harness the full potential and power of the LER.
A national, LER infrastructure will support learners by enabling them and institutions of learning to match their skills and attainment to career positions they are pursuing. At the same time, this allows employers to better understand the skills they require to search for, develop, recruit, and manage talent.
For college and university registrars, enrollment managers and career placement officers, matching education attainments and skills presents an opportunity to bridge the gap between learners and employers by reimagining how to recognize, record, and make available the achievements of students wherever and whenever they learn.
The Clearinghouse is testing this program through a soon to be launched cybersecurity pilot involving Western Governors University, Central New Mexico Community College, and IBM. This is part of the American Workforce Policy Advisory Board pilots, which are being led by IBM, Walmart, Salesforce, and Workday.
The Clearinghouse is partnering with education-workforce programs to support all learners. As an example, IBM's Learner Credential Network and the evolution of Myhub provide a platform for all learners, including those seeking continuing education or Career Technical Education.
The reality of education today is that it is not all purely enrollment numbers; it comes in many forms to support the current and future workforce. IBM's Learner Credential Network, for example, was created to provide a trusted network for the learner, no matter what type of education they receive.
Success comes in many forms, and registrars have an opportunity to help create that success. Learning institutions can provide the tools to help learners succeed as best they can and to help them differentiate themselves from their peers. There is also increased demand for learners to know they are on a level playing field when it comes to their educational records. These are the reasons that the Clearinghouse is evaluating many evolving technologies, including blockchain, to support the safety and authentication of learner attainment.
Trusted data sharing is the cornerstone of learning today to enable lifelong learners to be empowered. Through these programs, the Clearinghouse is encouraging institutions to share a data-centric outlook. Those universities and colleges who view their outcomes through this type of lens are going to benefit the most with the education-workforce transition taking place in the United States.
As we move forward, the Clearinghouse will lead the critical dialogue with those in industry, education, and government to show how we can serve institutions, learners and entities while protecting student data. Learn more about our work to create a national, learning and employment record sharing infrastructure.
Be sure to register and attend AACRAO's webinar, "The LER–The Learning & Employment Record: What It Is, Why It Is Important, and Your Role in This Exciting Initiative," on Tuesday, August 4 from 2-3 pm, ET.
This event includes a panel of education service providers, employers, and technologists who will discuss the pilot projects, review the underlying technologies involved, including both blockchain and traditional information systems, and how the LER can be supported by higher education's Comprehensive Learner Record (CLR) efforts.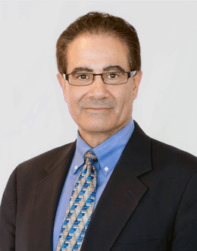 As part of our work with industry credentials, the Clearinghouse is expanding its data collection beyond traditional education to include credentials and skills that people attain through lifelong learning.
Rick Torres
President and CEO, Natual Student Clearinghouse