Get to Know Myhub, Empowering Learning and Learners
An Interview with Myhub Product Manager, Colin Hutchison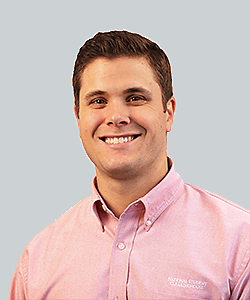 Have you heard about Myhub? It's the exciting one-destination solution that empowers lifelong learning, developed by the National Student Clearinghouse. Since it went live last November, Myhub has offered support to thousands of students and alumni.
To get a deeper understanding of the many ways Myhub offers value to both current students and lifelong learners, and what's planned for future versions, we spoke with Colin Hutchison, the Myhub Product Manager.
Q. What is Myhub?
Myhub offers a complete student record solution. It's a secure online resource for learners — including students and alumni, at any point along the learning continuum. Myhub brings together all of an individual's verified academic records and achievements, as well as credentials earned through online or workplace-based learning, in one place.
Because Myhub is backed by the power of the Clearinghouse's unique and comprehensive nationwide enrollment and degree data, it spans institutional and state boundaries. Unlike other platforms, learners who access Myhub are not required to purchase their credentials from their former higher education institutions. Users have immediate access to their learner records on Myhub. What's more, Myhub is free to students and institutions.
Q. How can learners use Myhub today?
Among the many Myhub features available now to learners are:
Verified academic enrollment and degree data — the only complete, independently validated record of the learner's academic achievements.
The learner's entire academic record available in one place, including all institutions and enrollment periods.
Transcript ordering through the Clearinghouse's Next Generation Transcript Experience application, which is up to 50% faster than other transcript ordering solutions. Myhub can also pre-populate up to 14 distinct personal identifiers to make the ordering process even faster and easier for users.
New! Digital credentials hosted on Credly's Acclaim platform can be added to a user's Myhub learner record.
Digital diplomas — institutionally validated and digitally secure, CeDiploma® can be ordered from CeCredential Trust, a division of Paradigm, Inc., and is easily shared on multiple social media platforms.
Access to AcademicPerks, powered by the Clearinghouse, offering student-exclusive savings on all types of popular products and services.
Q. What is the vision for Myhub?
Our vision is to make Myhub the best skills-gap and attainment-gap closing engine by empowering learners to make smart decisions about how to invest in additional education or credentials that will pay off down the line.
To achieve our vision, we plan to expand Myhub to provide key information about the knowledge, skills, abilities, and competencies learners will need to be competitive candidates in their chosen career field, along with helpful career outlook information. Our future plans to enable Myhub to drive understanding will allow learners to be better informed about what they need to do to achieve the education and career advancement they desire.
By giving learners actionable information about how their current academic experience compares to the experience of competitive job candidates in their desired careers, we will be able to help them design an effective path from where they are now to where they want to go. Putting this critical information directly into learners' own hands will enable them to close the gap between their current ambition and future success.
Q. How does Myhub benefit schools?
Myhub removes an administrative burden from schools by serving their students and alumni with the only complete, accessible learner record. Moreover, Myhub offers schools peace of mind by leveraging the best available modern technology to ensure records are protected and can be safely shared. As a result, through Myhub, learners can enjoy secure and portable access to their academic information, like credentials and artifacts,  throughout their lives. Learners will also benefit from Myhub's expanded capabilities as they are added, such as the career pathing tools we plan to introduce, without schools having to do anything at all.
As Myhub continues to develop, we look forward to providing schools with insights about how their students are faring in the workplace. A future enhancement, for example, includes rolling out dashboards that will help institutions evaluate gaps in their programs to ensure their programs are preparing the graduates of tomorrow for employment.
Q. What capabilities can Myhub users look forward to in the coming months?
We plan to bring the functionality of our popular Student Self-Service to Myhub. Learners will reap the many benefits of Student Self-Service and Myhub in one place, with Myhub's fresh and modern interface providing an improved user experience.
Additionally, we will introduce features that help learners securely share their Myhub records with employers and schools as part of an online application. Allowing Myhub users to share all, or a portion, of their records with any recipient they choose will make it easier for learners to benefit from their academic and professional achievements.
Contact us now to find out how to get started on Myhub and benefit your learners today and tomorrow!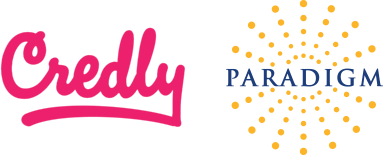 Myhub users can access and share institutionally validated certified electronic diplomas (CeDiploma®) by Paradigm, Inc., and import and showcase professional digital credentials hosted on Credly's Acclaim platform.
Our vision is to make Myhub the best skills-gap and attainment-gap closing engine.
Colin Hutchison
Myhub Product Manager