Clearinghouse, IBM and Learning Credential Network Members Join with the U.S. Commerce Department to Launch Pilot to Align Education with Cybersecurity Jobs
Government, Business and Education Collaborate to Support Many Careers
The National Student Clearinghouse, IBM, and Learning Credential Network members, including Western Governors University (WGU), Central New Mexico Community College (CNM), and iQ4 Corp., are working with the U.S. Department of Commerce's American Workforce Policy Advisory Board to develop a nationwide pilot program for an easier way to translate all education, training, and work experience to empower people to pursue and manage their cybersecurity education and career path. Clearinghouse President and CEO Rick Torres describes the pilot program in an
EDUCAUSE Review article
.
IBM will lead this pilot, powered by blockchain technology, to work with participating stakeholders, underserved populations, and a range of industries and geographies. The pilot will help address all forms of learning and verifiable credentials that can be shared. In September 2019, the American Workforce Policy Advisory Board released a white paper describing the need for this new infrastructure to benefit the nation. The cybersecurity pilot is expected to be completed in late 2020.
"All learners deserve a way to translate their full education, training, and work experience to a record of transferable skills that will open the doors to high-wage occupations and careers," said Clearinghouse President and CEO Rick Torres. "The current education-to-workforce ecosystem results in skills being under-matched and/or mismatched for potential employment opportunities. Having a record that documents all lifelong learning of formal education, continuing education, competency-based education, and career and technical education that aligns with employers' needs will clearly benefit all students, employees, and employers."
Employers and educators will be able to use analytics to find and assess qualified cybersecurity candidates; determine skills gaps and curriculum for learners, academic institutions, and employees; and facilitate career paths into the cybersecurity field and eventually a range of careers and industries.
As educators and employers have known for quite some time, the comprehensive definition of education must include all forms of learning as a growing expectation of how education will support the workforce of the United States. Throughout education, there is clear recognition of the imperative to help learners and alumni represent themselves in the best and most complete manner. Furthermore, colleges and universities need a cost-effective service that puts their learners on an equal playing field with others by demonstrating their credentials and skills.
During this pilot program, no Clearinghouse data will be used. The Clearinghouse remains committed to all our existing services and platforms and protecting your data, as we always have.
More details about the pilot program will be shared throughout 2020. However, if you would like to know more, contact Shelby Stanfield, Director of the Clearinghouse's Service Innovation Networks.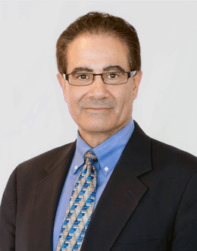 "All learners deserve a way to translate their full education, training, and work experience to a record of transferable skills that will open the doors to high-wage occupations and careers."
Rick Torres
President and CEO, Natual Student Clearinghouse