Clearinghouse Receives Favorable SOC3 and SOC2 Security Audit Reports for Verifications and Transcript Services' Systems
The National Student Clearinghouse's Verification Services and Transcript Services Systems were recently audited by the firm Coalfire. The systems were determined to be effective, based on the applicable trust services criteria, and are embodied in the service commitments and system requirements.
"The Clearinghouse continues attaining clean SOC2 Type 2 reports annually, and the Coalfire report is one of the more complex and rigorous security reviews conducted by independent auditors," said John Ramsey, Chief Information Security Officer, National Student Clearinghouse. "This year, the Clearinghouse further attained a SOC3 report, allowing the Clearinghouse the ability to publish our security SOC2 Type 2 compliance publicly. The Clearinghouse continues to demonstrably pledge our commitment to securing learner data." 
Coalfire performed their audit based on the trust services criteria relevant to security, availability, processing integrity, and confidentiality set forth in the TSP Section 100, 2017 Trust Services Criteria for Security, Availability, Processing Integrity, Confidentiality, and Privacy.
To learn more about the Clearinghouse's efforts addressing trust and security, visit our Privacy Commitment webpage.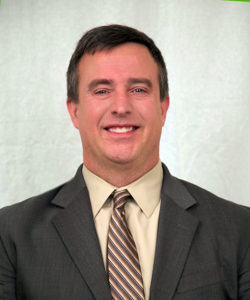 "This year, the Clearinghouse further attained a SOC3 report, allowing the Clearinghouse the ability to publish our security SOC2 Type 2 compliance publicly. The Clearinghouse continues to demonstrably pledge our commitment to securing learner data."
John Ramsey
Chief Information Security Officer, National Student Clearinghouse