The Pandemic and Economy Take a Toll on Enrollments
Will 2023 College Enrollments Stabilize or Continue to Slide?
The pandemic has impacted college enrollments since it first emerged in 2020, with educators wondering what the future will hold. Currently, we're seeing some major layoff announcements by companies such as Yahoo! and Microsoft, while the economy still appears strong with low unemployment.
But what is 2023 likely to hold in terms of enrollment? The National Student Clearinghouse Research Center recently released the Fall 2022 Current Term Enrollment Estimates, which sheds light on what took place in the fall.
The Impact of the Pandemic on Enrollment
In a recent interview, Doug Shapiro, Executive Director of the Research Center, says that following the previous recessions there had been a historical pattern of spiking enrollments, especially at community colleges. But, he says, "2020 was the first time in decades where unemployed workers did not go back to colleges to reskill."
Community College Impacts
Community college enrollments declined by 13% during the first few years of the pandemic; compared to a jump of 25% in 2008. This contrasts, he says, to graduate school enrollments — particularly in shorter graduate programs — e.g., master's degrees and, post-baccalaureate certificates — which increased immediately in fall 2020. Growth continued into 2021, with a slight decline being seen only now, in fall 2022.
Shapiro speculates that one of the many reasons that community college enrollment may have declined during the pandemic was because remote learning did not work well for low-income learners. At the graduate level, remote learning offered flexibility for students already working from home. In addition, he notes, some community colleges struggled to transition vocational programs into online delivery methods quickly enough.
Another potential impact, he suggests, is that at least during the beginning of the pandemic, displaced workers expected their jobs to bounce back quickly. "Why would you invest in a long period of time to be in school when you thought you'd be back at work in no time." He points to the historical pattern during recessions which has revealed a lag of 6-12 months from when people lose their jobs to when they decided to pursue retraining.
Graduate School Impacts
There also are additional differences in student preferences and needs, Shapiro notes.
For example, students who already held bachelor's degrees largely stayed employed and, during the pandemic, worked from home. "If you could do your job online, and you could do your coursework online, that worked pretty well," he says. "That actually contributed to the boom in graduate programs."
He suggests this may continue during a new recession if one were to occur in the next year. With recent layoffs among tech workers, "I think many will be eager to boost their resumes with additional graduate qualifications, degrees, and certificates that they can pick up easily online."
Different Impacts
There are some unique impacts to consider, though. For instance, higher interest rates mean that federal student loan rates are now nearly double what they were two years ago. "That could suppress the response," Shapiro says, " particularly among lower-income students who need to borrow."
He adds that "students may not really think about interest rates — they just think about what the actual cost of tuition will be." But, he says, they're increasingly also comparing the return on investment of different programs and need to weigh those borrowing costs against their earning power.
For lower-skilled jobs, though, wages are increasing. Some students coming out of high school may begin to feel they can make a good wage, even without a college degree.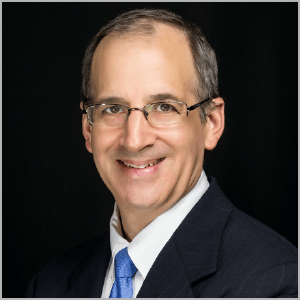 "Students may not really think about interest rates — they just think about what the actual cost of tuition will be."
Doug Shapiro
Executive Director, National Student Clearinghouse Research Center