The Impact of the National Student Clearinghouse: Making a Difference in a Year Like No Other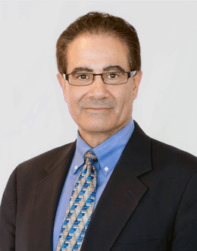 By Rick Torres, President and CEO, National Student Clearinghouse
During the 2020-21 academic year, we all know that COVID-19 had a dramatic influence on the education community. The Clearinghouse employees, embracing our non-profit mission, rose to meet the moment and delivered with significant impact to the K20-W education, public policy, and workforce communities when they needed it most.
Today, we are releasing our 2020 Annual Impact Report that shows the Clearinghouse continues to serve with remarkable efficiency and is an irreplaceable resource for learners, and educational and employment institutions. While the pandemic presented complex challenges, our mission became more important than ever, and I am proud to say that our team stepped up to the plate and delivered. As the pandemic progressed, we:
Transitioned our entire operations online with no service interruptions while helping schools who were struggling with their transitions meet their reporting obligations.
Virtually hosted nearly 180 webinars and thought-leadership events attended by more than 8,400 education leaders.
Developed unique and timely COVID-19-related research, outreach, support, and communications.
Very importantly, the Research Center disseminated rapid-response reporting on how the pandemic changed enrollment, persistence, mobility, transfer, and outcomes across higher education and impacted the most vulnerable learners. These reports resulted in numerous major media stories, including by NPR, The Washington Post, CBS News, and Inside Higher Ed, that drove education leaders, policymakers and others to read, download and rely upon our research.
Because of our efforts, learners, education institutions and employers benefited in the following significant ways: 
2.3 billion transactions processed saving schools hundreds of thousands of hours so they can focus on serving learners.
$750+ million saved by educators from our services, enabling them to deliver increased value to learners nationwide.
500 million+ records queried providing clients with actionable insights about learner outcomes related to persistence, retention, and educational achievements.
20 million enrollment and degree verifications performed for student service providers offering discounts and more to students, and by employers and background screeners shortening the time candidates waited and worried before receiving job offers.
9.5 million errors resolved before enrollment data was transmitted to lenders, servicers, and the U.S. Department of Education, preventing millions of students from receiving erroneous delinquency and default notices.
284,000 support requests resolved— all free of charge — by our Customer Care team members, who smoothly transitioned to remote work during COVID-19 and continued to serve our customers successfully.
Nearly 860 schools, enrolling more than 1.9 million students, can now provide their graduates with instant verification of their diplomas.
150 school districts, consortia, and high schools have been relieved of time-consuming diploma verification and can focus on other priorities.
Together, We Can Benefit Millions of More Learners
While the Clearinghouse's work was exceptional in the 2020-21 academic year, we will make an even greater impact in this coming year and the years ahead. This last school year showed opportunities to address persistent issues in our education system, and it also revealed the resilience of students, staff, and institutions.
The Clearinghouse and you make it easier and simpler for thousands of colleges, universities, high schools, foundations, employers, and educational organizations to serve and benefit millions of learners.
We are grateful for our supporters and funders working with us to address these challenges today and in the future. Funding the Clearinghouse enables you to amplify your impact across the education and workforce communities and, most importantly, on the lives of millions of learners. Contact us today about supporting our efforts to strengthen the nation's education system to better serve all learners!
"Today, we are releasing our 2020 Annual Impact Report that shows the Clearinghouse continues to serve with remarkable efficiency and is an irreplaceable resource for learners, and educational and employment institutions."
Rick Torres
President and CEO