StudentTracker for High Schools: How Data Illustrates Trends in Real Student Outcomes
StudentTracker for High Schools, the only nationwide source of college enrollment and degree data, provides educators and student advisors with trusted and reliable student outcome data. Bill DeBaun, Senior Director of Data and Strategic Initiatives at the National College Attainment Network (NCAN), shared in a recent webinar how StudentTracker data can be a game changer for educators.
"If you've been basing your understanding of enrollment outcomes on things like exit surveys, in my experience, the actual data from StudentTracker can be a wake-up call for districts and schools. Since we're using actual student data, it allows educators to see real and sometimes significantly lower levels of enrollment rates than they had anticipated," says DeBaun.
StudentTracker allows users to view enrollment outcome reports based on demographics. Selecting data elements such as gender, race, ethnicity, economic disadvantage, special needs, and more allow for comparing outcomes across different groups. In addition, StudentTracker offers multiple ways to view data and examine trends, including visual aids like graphs, trend lines, and data counts. This can help users understand enrollment outcomes over subsequent post-secondary years.
StudentTracker's data visualization tools can also help advisors identify drop-out points and better advise students on their matriculation destination, says DeBaun. All of this helps provide a better image of persistence patterns, informing educators on how to support students better to ensure they persist and eventually complete post-secondary education. Having matriculation data also helps schools and districts build and solidify student-outcome relationships with their pipeline post-secondary institutions.
More than 3,600 colleges and universities — enrolling over 97% of all students in public and private U.S. institutions — regularly provide enrollment and graduation data to the Clearinghouse. The data comes from postsecondary institutions and is updated regularly. Through StudentTracker, school representatives can query participating institutions' student data to perform all types of educational research and analyses — quickly, easily, and affordably. Founded in 1993 by the higher education community, the National Student Clearinghouse relieves the administrative burdens and costs related to student data reporting and exchange.
Visit the Clearinghouse's StudentTracker website for more information!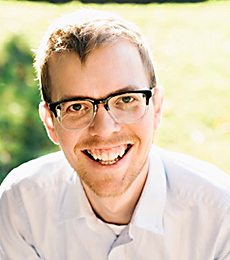 "If you've been basing your understanding of enrollment outcomes on things like exit surveys, in my experience, the actual data from StudentTracker can be a wake-up call for districts and schools."
Bill DeBaun
Senior Director of Data and Strategic Initiatives, National College Attainment Network (NCAN)