Clearinghouse and 14 Industry Leaders Launch Global Nonprofit to Build Verified, Trusted Career Credentialing Solution
Blockchain Technologies to Help People Manage Their Career Credentials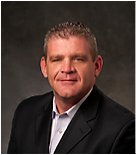 By Larry Hatch, Vice President, Industry & Workforce Services, National Student Clearinghouse
In November 2019, the Clearinghouse announced that we would be involved in multiple conversations across various blockchain initiatives to discern how we can perform an industry-wide function serving you, learners, institutions, and employers as part of our mission.
We understand that individual learners are becoming more interested in taking control over their own information. Self-sovereign identity is here, and it is going to be here to stay. There is an incredible amount of data about all of us out there in the digital ecosystem. The theory and the theme around self-sovereign identity is that the individual will own all of this data via technologies like blockchain. As a secure central repository of education and workforce data, we recognize the importance of us playing a lead role in these blockchain discussions.
As such, today, we are announcing that the Clearinghouse is joining with Velocity Career Labs — a developer of innovative blockchain technology — and other multinational, enterprise labor market organizations to launch the Velocity Network Foundation. Through the Foundation, the Clearinghouse, Aon Assessment Solutions, Cisive, Cornerstone, HireRight, Korn Ferry, Randstad, SAP, SumTotal Systems, SHL, Ultimate Software, Unit4, Upwork, Velocity Career Labs and ZipRecruiter will work to reinvent how people manage their career credentials.
The Velocity Network Foundation aims to solve some of the most critical challenges for the future of work, as well as the growing need for data privacy and security. The collaborative, vendor-neutral, nonprofit organization will define, deploy and champion the Velocity Network: a globally accessible, open-source, blockchain-powered trustworthy "Internet of Careers."
Because it is powered by blockchain, the Velocity Network will be trusted, private and effortless for people to take ownership of their career credentials. At the same time, employers and education vendors will rely on trusted, immutable and verified employee and candidate data, seamlessly and cost effectively. This will eliminate hiring risks, boost productivity and achieve regulatory compliance.
The Clearinghouse understands that the consequences to an organization when the degree of a candidate or employee is misrepresented can be significant. Our reliable and authenticated verifications provide our clients with confidence that candidates possess the current degrees to perform their jobs. The security of blockchain technology will help us to further assure our clients that the data is valid and correct.
Through self-sovereign identity via blockchain, a permanent identity can only be accessed in full by the person or entity to whom it belongs. However, portions of that identity can be shown to any individual, organization, or agency whenever it becomes relevant. With self-sovereign identity being decentralized, it allows individuals to maintain full control over their privacy, as well as decide how and what data is shared.
We are actively participating in initiatives like the Velocity Network Foundation to not only allow learners to control their own data but also empower them to take ownership of their career journey. The Clearinghouse will leverage this endeavor and Myhub to give learners access to their lifelong education and professional data.
The Clearinghouse continues to support you, learners and our education and workforce communities by exploring the application of blockchain technology and its role in the verifications of credentials and degrees that enhances security, ensures interoperability and prevents forgery and counterfeiting.
As a founding member of the Velocity Network Foundation, we are engaging in the development of the governance of the Velocity Network as well as actively reviewing and defining the use cases that would support our potential role in a global blockchain utility. No Clearinghouse data will be used during this evaluation process. The Clearinghouse remains committed to all our existing services and platforms and protecting your data as we always have.
"Self-sovereign identity is here, and it is going to be here to stay. There is an incredible amount of data about all of us out there in the digital ecosystem. The theory and the theme around self-sovereign identity is that the individual will own all of this data via technologies like blockchain."
Larry Hatch
Vice President, Industry & Workforce Services, National Student Clearinghouse