Empower Students to Make the Most of their Postsecondary Education!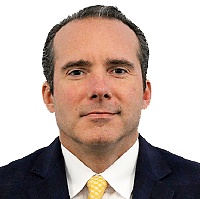 By Pepe Carreras, Vice President of Education Solutions, National Student Clearinghouse
This year's high school seniors will have quite a story to tell the next generation. Students graduating this month have seen their final years of high school turned upside down, with remote learning becoming the norm, and extracurricular activities cancelled or rescheduled. Meanwhile, as they consider their next steps, college visits have been disrupted and it seems increasingly difficult to picture what freshman year will look like this fall.
At the same time, national trends point to a challenging environment for 2021's high school graduates. Recent National Student Clearinghouse Research Center data shows a year-over-year percent decline in fall college enrollment of 6.8%, 4.5 times larger than the 2019 rate and an unprecedented one-year drop. This trend is especially worrisome in low-income high schools, where enrollment declines are 2.3 times steeper compared to higher-income schools.
Community colleges, which are especially valuable in low-income communities, have seen enrollment decline by 13.2%. Thanks to the agility of teachers and administrators quickly shifting to remote learning high school graduation rates have not declined during the pandemic.
According to the Bureau of Labor Statistics, the average worker holds more than a dozen different jobs during their lifetime, with that number projected to grow. To navigate a career and lifelong learning full of change, students need to develop concrete skills and have a way to easily track and communicate those skills as they move through their career.
Whether students are directly entering the workforce, enrolling in a two- or four-year school, or working and attending classes part-time, they need to know what skills are necessary to achieve their career goals and how these paths can take them there.
Now is the time for leaders in higher education to educate students about how their coursework can enable a steady set of skills. For college and university registrars, enrollment managers and career placement officers, matching education attainments and skills presents an opportunity to empower students to take ownership of their education and their future careers.
The Clearinghouse provides an important tool to make a skills-based education trackable over time, through the Learning and Employment Records (LER) and Myhub platform.  A national LER infrastructure provides a trifecta of benefits: to learners, the education community, and the workforce enterprise. It will support learners by enabling them and institutions of learning to match their skills and attainment to career positions they are pursuing. At the same time, this allows employers to understand better the skills they require to search, develop, recruit, and manage talent.
Myhub helps close the skills-gap by empowering learners to make smart decisions about how to invest in education or training that will impact their careers for years to come. Myhub houses all of an individual's verified academic records and achievements, as well as online and workplace credentials in an easily accessible platform. The platform can be a place for institutions, students, and employers to come together to ensure students are ready and able to succeed in the workforce. Myhub is also free to students and institutions and will help create a more equitable playing field.
A skills-based education, informed by the LER, is especially important for students from low-income communities and those who take untraditional pathways to success. Leaders in higher education should consider programs and counseling to specifically help these students build a skills-based resume that will help them succeed in the workforce.
The class of 2021 has shown extraordinary resilience over the last year. Leaders in higher education have proven their agility and flexibility in helping to continue their mission despite the enormous challenges of the pandemic. Now, they have the opportunity to use that ingenuity to reinvent the way we prepare students for the workforce.
"… matching education attainments and skills presents an opportunity to empower students to take ownership of their education and their future careers."
Pepe Carreras
Vice President of Education Solutions, National Student Clearinghouse