Cristo Rey Network Prepares Students with Limited Economic Means for College Success with StudentTracker
StudentTracker Used to Empower 38,000 Learners Nationwide to Achieve College Success
The Cristo Rey Network of 39 high schools delivers a career-focused, college preparatory education in the Catholic tradition for students with limited economic resources to persist to and through college. Cristo Rey Network member schools use the National Student Clearinghouse's StudentTracker® for High Schools service to empower their 12,000 enrolled students and 25,700+ alumni to achieve college success. StudentTracker is the only nationwide source of independently verified college enrollment and degree data. Thousands of colleges and universities nationwide regularly provide enrollment and graduation data to the National Student Clearinghouse. The data covers nearly all students enrolled in public and private U.S. postsecondary institutions.
We spoke with Mosie Duhe, Director of Data & Tech Strategy at the Cristo Rey Network, to learn how their organization leverages StudentTracker to develop postsecondary pathways tailored to their unique student population.
How does StudentTracker enable the Cristo Rey Network to achieve its mission of preparing students with limited economic resources for college success?
We rely on StudentTracker's data to measure our students' performance through college and provide us with insights to inform how we support our alumni's pursuit of higher education. StudentTracker's data helps us identify the academic pathways where our students are more likely to persist and graduate. We can also assess the qualities of a higher education institution where our students are most likely to succeed, such as length of program (two-year vs. four-year), majors offered, location (in-state vs. out-of-state), etc.
How does StudentTracker benefit Cristo Rey Network's alumni?
StudentTracker allows us to determine how our alumni perform in college. We use it to measure key metrics, including enrollment, persistence, and completion rates. Since we want to help ensure our alumni can succeed in college, we combine StudentTracker insights with our own analytics to identify which students are at risk of stopping out or not returning. Our alumni advisors can then follow up with these students to advise them accordingly.
How does StudentTracker support alumni persistence in higher education?
Since StudentTracker maps where students attend college, alumni advisors use it to connect alums on campus. Building peer support networks within higher education is instrumental to helping students succeed.
How does Cristo Rey Network share StudentTracker insights with its alumni advisors and counselors?
We analyze the data at our national office and provide regular reports to our high school counselors and alumni advisors that cover network-wide and school-specific insights related to enrollment, persistence and retention, and graduation. We also offer regular professional development, both in-person and virtually, to ensure advisors know how to leverage the reports.
The Cristo Rey Network is one of StudentTracker 3.0's beta testers. What are your initial impressions of the enhanced platform?
The new data structure has been very insightful in measuring student performance, such as being able to cross-reference data points or drill down on more granular topics, like how students are performing based on their majors. This information has been immensely beneficial for our college counselors and alumni advisors. So, we're learning a lot and informing our strategy around this data.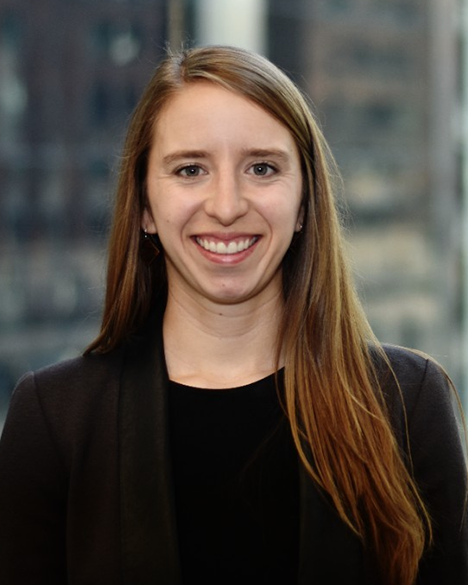 "We use [StudentTracker] to measure key metrics, including enrollment, persistence, and completion rates … we combine StudentTracker insights with our own analytics to identify which students are at risk of stopping out or not returning. Our alumni advisors can then follow up with these students to advise them accordingly."
Mosie Duhe
Director of Data & Tech Strategy, Cristo Rey Network