Coming Soon: The New & Improved Compliance Central!
Our popular Compliance Central site is being completely redesigned to provide you with the one-stop convenience you need. All our compliance and Enrollment Reporting resources will be at your fingertips, including:
The latest compliance and Enrollment Reporting updates from the Clearinghouse
A searchable Enrollment Reporting knowledge base so you can find the information you need fast
Easy access to user guides, tutorials, on-demand webinars, and more
As always, you can subscribe to Compliance Central to get updates on the latest compliance-related information, Enrollment Reporting enhancements, and more — including the upcoming release of our new and improved Compliance Central!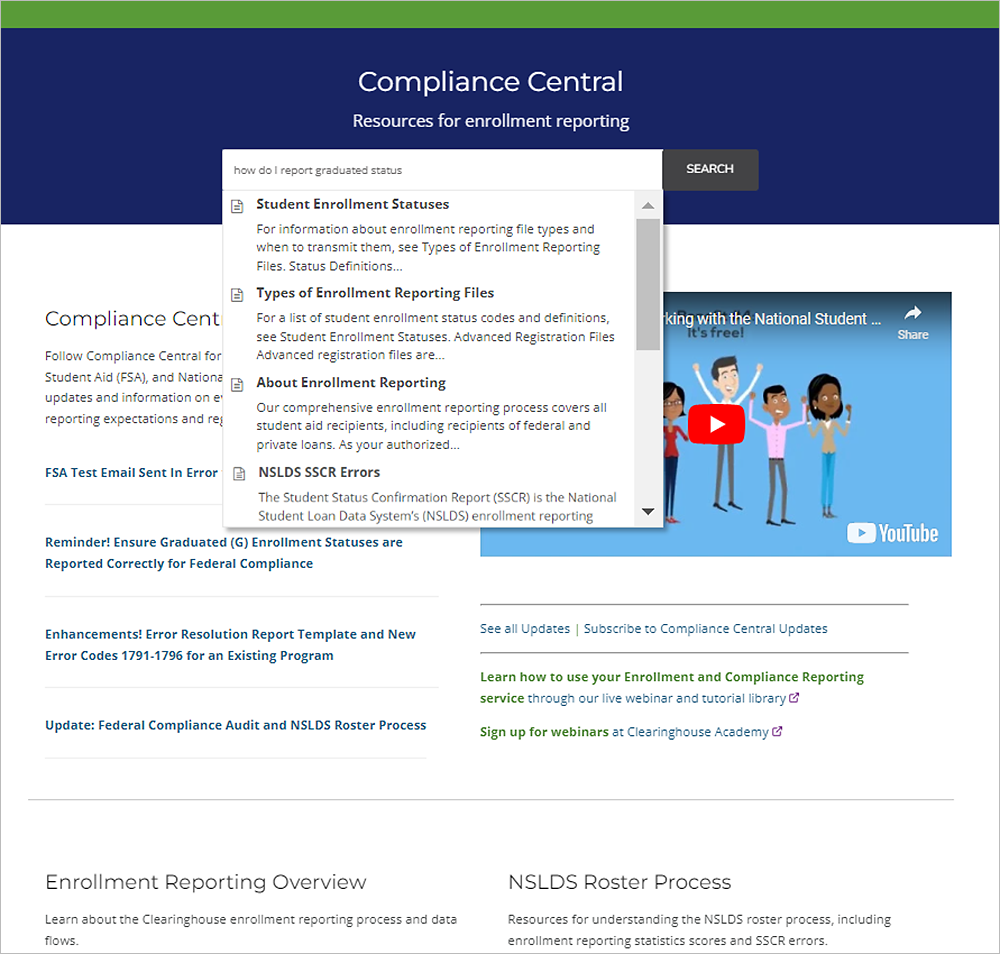 Our new and improved Compliance Central site will make it easier than ever for you to find the answers you need to all your compliance and Enrollment Reporting questions.