A Look at the Year Ahead with Research Center Executive Director Doug Shapiro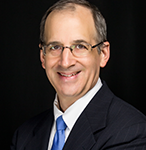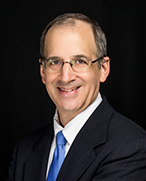 The National Student Clearinghouse Research Center regularly publishes research that supports education, the workforce, and learner success. These reports have become instrumental in helping higher education institutions benchmark and measure performance, specifically during times of disruption such as the global pandemic. The Research Center's Executive Director Doug Shapiro discusses his top takeaways from 2022 and what's to come in 2023.
What were the top trends the Clearinghouse Research Center's data revealed last year?
The main trend is college enrollments continued to fall, though they fell slower than earlier in the pandemic. But, in a year when most people were expecting a steep rebound, it did not happen. Additionally, more students were disappearing from four-year schools. That was very concerning. During the early months of the pandemic, four-year institutions dodged the bullet, but in 2022, they also experienced drops in enrollment similar to two-year institutions.
What does this indicate about the trends you expect this year?
We should continue to expect the unexpected this year. However, some longer-term trends started even before the pandemic and have accelerated since 2020, and those are likely to continue. For example, I think students are looking for more affordable, shorter-term credential programs with connections to clear transfer pathways and, ultimately, to good jobs.
Are you noticing any changes in popular undergraduate majors throughout the pandemic or in 2022?
There has been some movement towards more vocational-oriented majors, particularly at community colleges, often at the expense of some of the more traditional liberal arts majors. However, I think those trends have been underway for several years and may have been accelerated by labor force swings during the pandemic.
Did you notice any positive trends relating to equity in higher education?
While there is not much, there is good news for some of the least advantaged students when we look at our completion reports data in 2022. The cohort of students attending community college was smaller, but they were more likely to complete a degree by 2022 than the previous cohorts. And this happened even during a challenging time for student success among those who had started at four-year institutions.
At these institutions, which tend to enroll more higher-income students, the entering classes in 2016 were larger, but a smaller percentage had finished a degree by 2022. But, overall, when we look at the persistent disparities in completion rates by race and ethnicity, there was virtually no change, at least among Black, White, and Hispanic students.
The transfer picture was more negative because upward transfers took a big hit during the pandemic. So that struck a blow to this more affordable path to the bachelor's degree that has been so important for low-income students. And within those populations, the racial and ethnic picture was mixed, with white, black, and Native American transfer enrollments all falling at about the same rate.
What important metrics will the Fall Current Term Enrollment Estimates Report provide higher education institutions?
The report highlights total enrollment numbers, of course, including trends by institution type, program level, and major, but some of the most important things for most institutions are the size of the incoming freshman class. Many people focus on how many traditional-age freshmen from high school are enrolling in higher education, but our report looks at incoming freshmen of all ages, which is more inclusive for institutions that serve more adult or older students.
What's the Research Center working on in 2023?
We're focused on the ongoing effects of COVID declines. Our enrollment, transfer, and persistence reports will help show how the recent years' losses will work their way through the pipelines for different types of institutions and students, especially community colleges. Our Fall Current Term Enrollment Estimates report is scheduled to come out in early February.
We're also very excited about our new role in the ARCC Network, which strives to accelerate recovery in community colleges. We're helping to lead this network of six research teams from across the country. We'll be very focused on our equity analysis, understanding the access and attainment measures in terms of how they break out by gender, race, ethnicity, and even low-income status. We're working on new methods for disaggregating our results by student income quintiles.
Finally, we will focus on the "some college no credential" population because those students were also particularly hard hit by the pandemic. As a result, we saw considerable declines in the number of students returning from stop outs and coming back into degree programs. The Some College, No Credential report is now updated annually. We're very excited to be able to measure those trends more frequently.
What opportunities exist to expand the Research Center's work with additional funding?
We're always looking for ways to deepen our analysis of enrollments and transfers, with more detailed breakdowns by academic programs, states and regions, and different types of institutions like minority-serving institutions. We're also working to streamline and speed up our data analytics this year. We are also looking to develop better interactive dashboards to help users find the data benchmarks and trends that are most important to them.
Watch for the Fall 2022 Current Term Enrollment Estimates Report coming out on Thursday, Feb. 2!
"We should continue to expect the unexpected this year. However, some longer-term trends started even before the pandemic and have accelerated since 2020, and those are likely to continue."
Doug Shapiro
Executive Director, National Student Clearinghouse Research Center