5 Takeaways from Employers, Educational Institutions, and the Clearinghouse on Advancing a Skills-Based Workforce
Learning and Employment Record Addresses Opportunities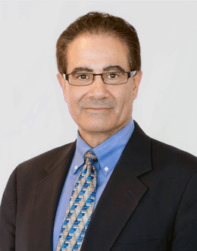 By Rick Torres, President and CEO, National Student Clearinghouse
Last month, Western Governors University hosted a webinar with distinguished leaders from Western Governors University, Walmart, Salesforce, and IBM to discuss how to build a skills-based workforce that can meet the demands of the 21st-century economy.
Leaders in business, education, and government are too often finding that they are unable to fill skills-based positions vital to their organizations' success. At the same time, millions of Americans remain out of work in an economy still greatly impacted by the pandemic. During the webinar, there were several key takeaways on the challenges we face and how we can address them.
Educational Institutions Need to Understand Workforce Needs
While the United States has some of the best educational institutions in the world, there needs to be a greater focus on how schools can better prepare students to gain employment and succeed in the workforce. Many colleges and universities decide what students need to learn without engaging and listening to employers and their specific needs. Educational institutions must understand that the emphasis needs to be placed on serving learners and meeting their goals.
"If I'm applying for a particular job, I want to be able to communicate the skills that I've demonstrated and earned as part of my education with employers effectively," said Kacey Thorne, Director of Skills Architecture at WGU. "I think if we can prepare students to market themselves better and represent those skills that they actually have in conversations with employers, the better position that they will be to pursue and obtain in their next opportunity."
Employers and educational institutions can still learn a great deal from each other; enhancing collaboration on curricula is crucial.
The Job Market is Changing Rapidly
Andy Trainor, Vice President of Learning for Walmart, notes that the skills needed to take on many positions are changing all the time, with employees having to "reinvent themselves eight or nine times in their career."
"We need to be able to see what skills they have and how those skills may be transferable across careers because the lifetime of work with staying in one job for your entire career is not the norm anymore," said Trainor. "Understanding where your skills can transfer across job roles in Industries is important."
Alex Kaplan, Global Leader for IBM's talent and transformation practice, explains that in the technology industry in particular skills need to be understood and tracked to find talent. "From an IBM point of view, our jobs change so fast and so often. We have to understand how those skills can transfer and can apply to jobs that we don't even know that exist today."
Phil Komarny, Salesforce's Vice President of Innovation, emphasizes that his company's platform serves every type of sector and business. As a result, Salesforce needs to align their team member skills with a diverse customer base.
"Every one of our rolls are really nuanced by industry, so somebody being an admin in the insurance space might have a completely different skill set necessary to make that organization run then somebody at a casino, for example. We need to provide our customers a way to contextualize those skills or explain them."
Identifying Skills Provides Opportunity for Employee Growth
Many employees feel stifled and confused about how their skills translate to the current job market. Clearly outlining and tracking skills can give a clear pathway to opportunities and advancement. Employers like IBM are skilling up employees as a way for them to take ownership of their careers. Linking and connecting skills to employer records allows employers to match candidates to positions and for employees to understand the opportunities that are ahead of them fully.
Transparency Can Help Address the Equity Gap in Education and the Workforce
National Student Clearinghouse data has consistently identified troubling trends in terms of the ability of minority communities to access higher education. Many individuals think and feel that the system is stacked against them and that regardless of their accomplishments, they will not be treated equitably. Trainor says that a record of employment that tracks skills obtained and accomplishment can help create trust.
"The credentialing we tie to skills takes away the opinion of whether someone has that skill," said Trainor. "Regardless of the background of that person, their record shows how they are qualified and that can't be taken away." By tracking employee skills, organizations can analyze hiring and promotion decisions and address inequities when they arise.
LER — The Learning and Employment Record For a Skills-Based Economy
The Clearinghouse is addressing many of these issues by leveraging learning and employment records (LER) and credential standards through our Myhub platform. A national LER infrastructure will support learners by enabling them and institutions of learning to match their skills and attainment to career positions they are pursuing. At the same time, this allows employers to understand better the skills they require to search, develop, recruit, and manage talent. The skills gap facing our nation is daunting, but through data and transparency, we can build an economy that opens opportunities for millions of Americans who have traditionally been overlooked.
Learn more about how the Clearinghouse and our partners are addressing the skills gap by visiting our LER, Myhub, and industry credentials' web pages.
​
"A national LER infrastructure will support learners by enabling them and institutions of learning to match their skills and attainment to career positions they are pursuing."
Rick Torres
President and CEO, National Student Clearinghouse