StudentTracker Helps College of Southern Maryland Understand Enrollment and Transfer Trends, and Evaluate Programs
Jacqui Rogers-Frere, Interim Assistant Registrar at the College of Southern Maryland (CSM), shared in a recent webinar how StudentTracker data helps college administrators evaluate their academic programs and make data-informed decisions. StudentTracker for Colleges and Universities, the only nationwide source of college enrollment and degree data, provides administrators, educators, and student advisors with trusted and reliable student data.
CSM has utilized StudentTracker in the past to collect data on reverse transfer students (from a community college to a four-year institution). In the wake of the Covid-19 decline in enrollments, CSM sought to learn how it could support enrollment and make data-informed decisions as an institution. StudentTracker helped CSM identify unique trends in enrollment and transfer data, says Rogers-Frere. This helped inform multiple academic program reviews designed to address student needs.
"To support our students, it is incredibly important to know where they are going if they don't graduate from CSM. StudentTracker data is vital to helping us analyze specific populations and create targeted plans for how best to re-engage and help them get back on track," says Rogers-Frere.
More than 3,600 colleges and universities — enrolling over 97% of all students in public and private U.S. institutions — regularly provide enrollment and graduation data to the Clearinghouse. The data comes from postsecondary institutions and is updated regularly. Through StudentTracker, school representatives can query participating institutions' student data to perform all types of educational research and analyses — quickly, easily, and affordably. Founded in 1993 by the higher education community, the National Student Clearinghouse relieves the administrative burdens and costs related to student data reporting and exchange.
Visit the Clearinghouse's StudentTracker website for more information!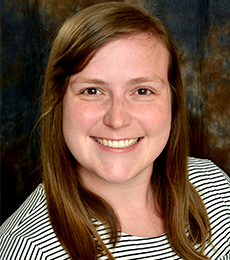 "To support our students, it is incredibly important to know where they are going if they don't graduate from CSM. StudentTracker data is vital to helping us analyze specific populations and create targeted plans for how best to re-engage and help them get back on track."
Jacqui Rogers-Frere
Interim Assistant Registrar, College of Southern Maryland (CSM)