National Student Clearinghouse: Supporting the Education & Workforce Communities for Nearly 30 Years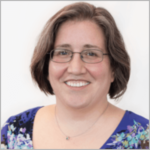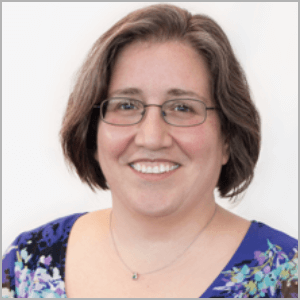 The National Student Clearinghouse was launched 30 years ago to serve the education and workforce communities and all learners with access to trusted data, related services, and insights.
George Levathes, Vice President of Compliance and Operations and Roberta Hyland, Chief Data Officer, both have been with the Clearinghouse for more than 25 of our 30 years. They share how the education and workforce landscapes have changed during this time, and how the Clearinghouse has evolved to support these communities.
Q:  Where have you seen the most significant change in the higher education and workforce landscape?
Roberta: The demands placed on higher education institutions have significantly increased over the years. Institutions are facing greater expectations on what they provide to students, yet there isn't always an increase in funding to meet growing expectations. That's where the Clearinghouse comes in. We help institutions do more by easing their administrative burdens.
Additionally, technology is rapidly advancing, and many higher education institutions do not have the resources to keep pace with advancements. The Clearinghouse helps make technological advances available to institutions so they can more effectively serve their students.
George: When I first started, everything was paper-based. With today's technology, the expectations from higher education institutions have increased significantly. They expect instant responses to questions and the ability to serve everyone anytime, and we have evolved to meet those needs. For example, our online degree verifications are available 24/7, so our partners have immediate and secure access to the records.
Q: How has the Clearinghouse evolved over the past 30 years to meet the needs of higher education, the workforce, and learners?
Roberta: We're always focused on providing the greatest value to the education community, such as adding new services, like verifications and custom research, or collecting new data that will help institutions improve performance. That's been our charge for the past 30 years, and we look forward to the next 30.
George: I think the Clearinghouse has evolved the most by really listening to our clients' needs and understanding their challenges. I feel that our relationships are more like partnerships. We're focused on solving their problems and reducing their work burdens. We started 30 years ago with one service focused on reporting enrollment status updates to the student loan industry. But our clients asked us to do more for them. We maintain a trusted and reliable relationship with them so that we can continue to provide more value for them.
Q: Moving forward, how do you see the Clearinghouse continuing to evolve to meet the needs of learners and higher education institutions?
Roberta: We always look critically at how to provide the most value to the education community and have adopted a forward-looking approach. As a chief data officer, I'm constantly assessing how we can organize our data to provide flexibility for the future.
George: For the past 30 years, we have evolved to meet the growing needs of our clients. As far as the next 30 years, I know that the Clearinghouse will continue to be a trusted resource to the education and workforce communities, driven by our client needs. I don't see a lot of limitations.
Learn more about the Clearinghouse's history here!