Lightcast and Clearinghouse Partner to Reveal Student Journeys from the Classroom to the Labor Market
​Lightcast and the National Student Clearinghouse recently announced a new partnership where Lightcast's popular Alumni Pathways platform now utilizes Clearinghouse data to provide a comprehensive, one-stop data source for institutions to track student progress from classroom to career, across institutions and employers. 
"This partnership is all about advancing opportunities for institutions, systems, and most importantly, students," said Lightcast CEO Chris Kibarian. "For the first time, by harnessing the millions of data points from Lightcast and the National Student Clearinghouse, educational institutions can better understand student journeys in the labor market and use those insights to support students who are currently enrolled."
As colleges and universities work to improve and demonstrate their value in an increasingly competitive environment, insight into learner outcomes has never been more important. At the same time, a growing focus on the return on investment of a college education makes it essential to think of "outcomes" not just in terms of completion, but also the career path that follows. 
Lightcast's new partnership with the Clearinghouse represents a breakthrough on both fronts, providing a complete picture of student pathways across enrollment, transfer, completion, and employment while lightening the administrative workload for staff.
"Millions of students and alumni, and thousands of educational institutions use our services each year. The Clearinghouse-Lightcast partnership will reveal more accurate insights to open new opportunities for learners, institutions, and employers," said Rick Torres, President and CEO of the National Student Clearinghouse. "Our nonprofit organization is entering its 30th year helping education go further with innovative solutions that meet reporting, research, verification, transcript, data exchange, privacy and confidentiality demands across the K-20 to workforce continuum. This initiative will provide institutions with key insights related to an extended view of the impact and result of their learners' academic journey. Having an accurate picture of a graduates' postsecondary and employment outcomes can help a school improve those outcomes – but only if they have the right data."  
Making learning-to-work pathways transparent
Alumni Pathways' integration of Clearinghouse data into each institution's platform enables increased processing speed while requiring less effort and resources from institutional staff — resulting in a faster, easier way to get the best available data about students' academic and employment outcomes.
Through Alumni Pathways, educators can now access:
End-to-end insight into the student journey, covering enrollment, transfer, completion, and post-college employment 
Program-level reporting on alumni including their industry, job title, and location
Quantitative support to expedite progress toward strategic goals
Data visualization tools for easy analysis
The next evolution in tracking alumni outcomes
In 2016, Lightcast pioneered the use of career outcomes data for higher education by introducing what is now the Alumni Pathways platform. Since then, hundreds of colleges and universities have used the platform to answer critical questions, such as:
What jobs are students getting and where are they working? 
Are they working in a field related to their program of study?
How do graduates' careers progress over time?
Founded in 1993, the National Student Clearinghouse is the only nationwide source of college enrollment and degree data, with participating institutions enrolling 97% of all students in the United States. Clearinghouse data plays a vital role in higher education by helping institutions track transfers and verify degree completion.
By bringing Clearinghouse data into each institution's Alumni Pathways platform, Lightcast now offers a solution that enables single institutions to better understand their past students' journeys and use that insight to serve future learners.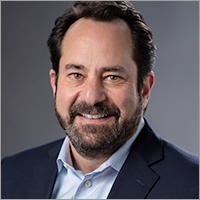 "For the first time, by harnessing the millions of data points from Lightcast and the National Student Clearinghouse, educational institutions can better understand student journeys in the labor market and use those insights to support students who are currently enrolled."
Chris Kibarian
CEO, Lightcast