How George Mason University Is Changing Students' Lives Through Reverse Transfer
The Clearinghouse's Reverse Transfer Service Enables Successful Program
Many college students begin their postsecondary education journeys at two-year colleges. Some students do it to save money on their general education credits, others seek to bolster their resumes to gain admission to a more selective four-year institution, while others find two-year colleges more practical because of location, work, and family responsibilities. Yet many of the students who begin college at a two-year institution transfer to a four-year institution before completing an associate degree — which means they miss out on a valuable achievement. In 2019, George Mason University embarked on a journey to change that and turned to the National Student Clearinghouse's Reverse Transfer service to do it.
Reverse Transfer is a data exchange platform that enables two- and four-year institutions to share course and grade information about students who have transferred between institutions. Four-year institutions can use Reverse Transfer to share data with transferring two-year institutions about the courses and requirements students have completed. If the student is eligible, the original two-year institution can confer an associate degree on that student.
George Mason began by establishing partnerships with local community colleges to launch its reverse transfer program. "Because 95 percent of our transfer student population comes from Northern Virginia Community College, we started by developing an MOU [memorandum of understanding] with them," said Tom Butler, Senior Associate Registrar at George Mason. "Students were invited to opt into reverse transfer for the first time in fall 2022."
In May 2023, the first cohort of George Mason University students — 57 strong — were awarded associate degrees at the two-year colleges from which they transferred, thanks to the university's reverse transfer program, enabled by the Clearinghouse's Reverse Transfer service.
"These are all individuals who would not have earned that associate degree were it not for this program," Butler said. George Mason University sought to establish a reverse transfer program for years, and the Clearinghouse proved to be a key partner in accomplishing their goal. "Although we were determined and willing, it wouldn't have happened without the Clearinghouse's tool sitting in the middle," Butler said.
The program has a life-changing impact on students. "Statistics from Georgetown University's Center on Education and the Workforce say that while a four-year undergraduate degree has a huge impact on lifetime earnings, the associate degree is a great predictor of a student's chance of completing that four-year degree. In other words, it's another indicator of future economic stability," Butler said.
Achieving an associate degree correlates with higher lifetime earnings compared to having some college but no degree. Additionally, an associate degree can improve a student's chances of gaining important cocurricular or real-world workforce opportunities, like internships or part-time jobs. Because it's a key milestone, the associate degree is also a key motivator that can help students push themselves to the finish line of four-year degree completion — and the myriad positive outcomes that result.
Now that the program is up and running, George Mason University hopes to continue enabling the conferral of associate degrees from two-year transferring institutions each semester. "Being able to do that for our current students, with them only having to submit a basic form one time, is well worth the effort from our side," Butler said.
Learn more about Reverse Transfer.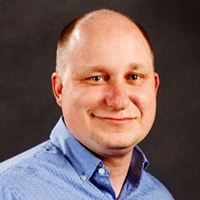 "Although we were determined and willing [to establish a reverse transfer program], it wouldn't have happened without the Clearinghouse's tool sitting in the middle."
Tom Butler
Senior Associate Registrar, George Mason University