As Micro-credentials Boom in Popularity, Enabling Portability of Credentials and Artifacts Are Central to the Groningen Declaration Network
October Groningen Meeting Reveals 3 Keys Lessons
By Rick Torres, National Student Clearinghouse President and CEO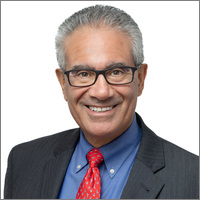 Over the past two decades, the global academic community has witnessed a surge in learners acquiring skills-based credentials, also known as industry-workforce and/or micro-credentials, outside the traditional learning environment.
Since 2012, the National Student Clearinghouse and academic and international education Ministry organizations worldwide have been convening the Groningen Declaration Network (GDN), an international, nonprofit, and voluntary network of organizations and individuals, to strategize on creating a better global student data portability ecosystem for all learners.
One benefit of the GDN Annual Meeting held, usually in October, is that leaders come together and discuss the different solutions that they've experimented with, what's working and what's not working. The entire globe is wrestling with the same set of issues: micro-credentials are booming in popularity and how skills play into lifelong learning. This past year the GDN convened in Groningen, Netherlands.
Among the many issues discussed, explorations on national efforts to enable a broadened trusted data ecosystem to support academic and professional mobility were front and center. Additionally, there was a specific focus on supporting displaced persons and refugee populations. Here are 3 observations from the Annual Meeting to address the issues:
1: Harnessing Micro-credentials
Education leaders and systems across the globe have experienced the swelling of micro-credentials in recent years. There is more work needed to understand how to bring all micro-credentials together in a manner that can effectively serve learners. For example, data portability enables students to take control of their information, i.e., academic records and credentials, and move it from point A to point B based on where they want to go in their educational journey. Additionally, the harnessing of these credentials is reliant recipient acceptance of these credentials. This also implies that there is an extended ecosystem of players outside of the tech-enabling realm to build out portability including credential evaluators (see below) and standards organizations. Efforts like the Learning and Employment Record (LER) in the United States are happening globally. Interoperability is key. The Clearinghouse through MyHub is testing the environment and building in as appropriate the standards and credentials that will allow a learner to have self-sovereignty over the artifacts.
2: Adding Recognition Layers to Data
Part of the challenge of micro-credentials is figuring out mechanisms that enable them to be transferred and "recognized" in different countries. We're finding that moving data from one place to another — the technical aspect — is the easy part. It's the recognition that's the hard part.
The goal of the recognition layer is to move data from one part of the world to another so that it is understood. This takes a lot of work. Part of this challenge is the different sets of qualification frameworks, or lack thereof, around the world. For example, the United States does not currently have a central qualifications authority or framework, whereas other countries, such as the South African Qualifications Authority and Australia's Vetassess for example, do. The good news: there is an effort underway to create a United States Qualifications Framework.
3: Supporting Displaced and Underserved Populations
One of the most significant issues discussed at the GDN Annual Meeting is how to better serve displaced learners and underserved countries. There are 25 million refugees and more than 100 million displaced persons, many of which will need to be able to leverage their skill sets in other countries. However, they may not have access to verifiable academic credentials. As a result, higher education institutions are exploring alternative assessments to reconstruct a learner's academic history when official documents cannot be obtained, such as through examinations, skills audits, sample work, and more.
Over the years, many education pilots and experiments were implemented in the most advantaged countries. As a result, many of these countries began embracing and moving ahead with substantial steps in digital student data portability. Unfortunately, the ones that get left behind are the displaced learners in underserved countries. We need to create an environment where a migrant, displaced person, or refugee who is skilled can come to a receiving country and continue his or her profession.
Technologies exist today that take the friction out of document uploading, conversion to data, and assessment by bona fide third parties, which can lead to better transitional opportunities globally. These technologies need to be paired with broad support-based ecosystems (on-the-ground support, financial, etc.) so that together the prospects for these populations can systemically improve. That is the goal.
The Clearinghouse is excited to be part of the leadership team driving a solution engaging with entities all over the globe that are creating these valuable changes. We have knowledge and 30 years of experience to share with them. Supporting this effort is an important aspect of our mission of access and enablement. Furthermore, we also intend to learn from our global partners to better serve education institutions throughout the United States.
"There are 25 million refugees and more than 100 million displaced persons, many of which will need to be able to leverage their skill sets in other countries."
Rick Torres
President and CEO, National Student Clearinghouse