Workcred, Clearinghouse Partner to Link Certification Data with Degree and Employment Data
According to Workcred, survey data shows that certification bodies are ready to participate in linking their administrative data with other administrative data, in terms of already collecting data or being willing to collect additional data needed for accurate data matching. Linking this data will allow certification bodies to better understand and serve their clients, as well as significantly deepen the understanding of the role of certifications in credentialing pathways and their impact on wages.
To provide this same transparency to certifications, Workcred has brought together more than 30 certification bodies to explore linking data so that individuals, employers, and policymakers can make more informed choices about the return on investment of certifications. Funded by Lumina Foundation, Workcred is partnering with the National Student Clearinghouse to collaborate with certification bodies to link certification data safely and securely with higher education enrollment and degree data and wage and employment data.
"Workcred's established relationships with certification bodies and our partnership with them is critical to driving adoption of the Clearinghouse's solution that allows linking certification data with education and labor market data," said Vanessa Brown, Deputy Chief Data Officer, National Student Clearinghouse.
Formed in 2014, Workcred's mission is to strengthen workforce quality by improving the credentialing system, ensuring its ongoing relevance, and preparing employers, workers, educators, and governments to use it effectively.
To learn more, read Workcred's first blog of the series, Certification Bodies are Well-Positioned to Link Data and Deepen Understanding of ROI of Certifications.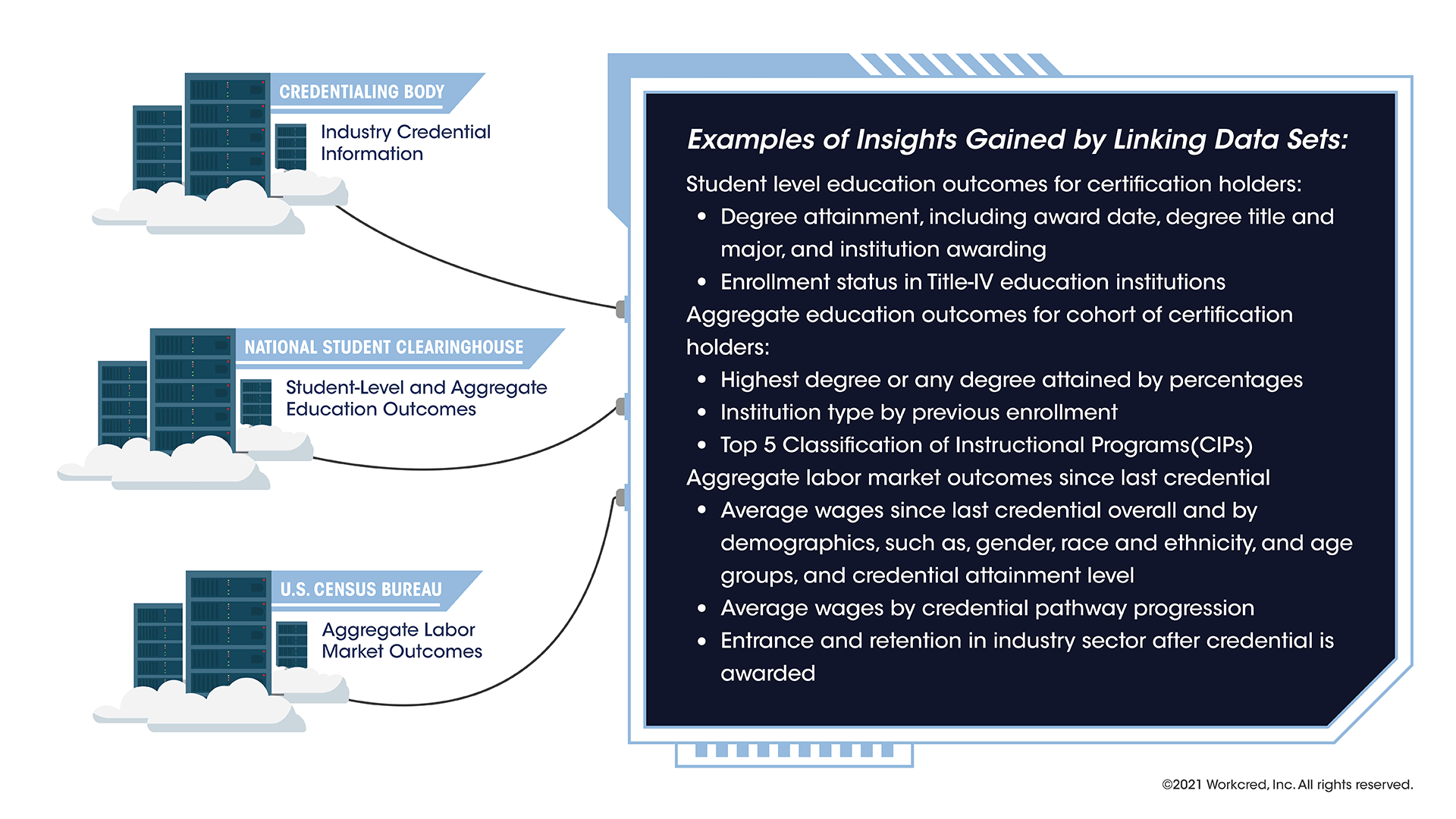 "Workcred's established relationships with certification bodies and our partnership with them is critical to driving adoption of the Clearinghouse's solution that allows linking certification data with education and labor market data."
Vanessa Brown
Deputy Chief Data Officer