New Compliance Central: Information and Support that keeps YOU in Compliance
At the National Student Clearinghouse, keeping YOU in compliance is our top priority. That's why we redesigned and expanded Compliance Central, which is now live and ready to help you find the compliance answers you need! Our new Compliance Central site replaces our Audit Resource Center site, blog and Compliance Central page, retaining all the information and adding much more. We've made it easy for you to navigate and use our site with content that follows the way Clearinghouse schools use our enrollment and compliance reporting services:
Reporting Data
Fixing Errors
Maintaining Compliance
Getting Audited
Here's what else you'll find when you visit Compliance Central:
Rich library of compliance resources, including user guides, tutorials and on-demand webinars
Best practices, checklists, tips and reminders
Diagrams to help you understand data and processing flow
Helpful FAQs
Blog with the latest information and guidance
Live feed to the latest Federal Student Aid announcements
And more!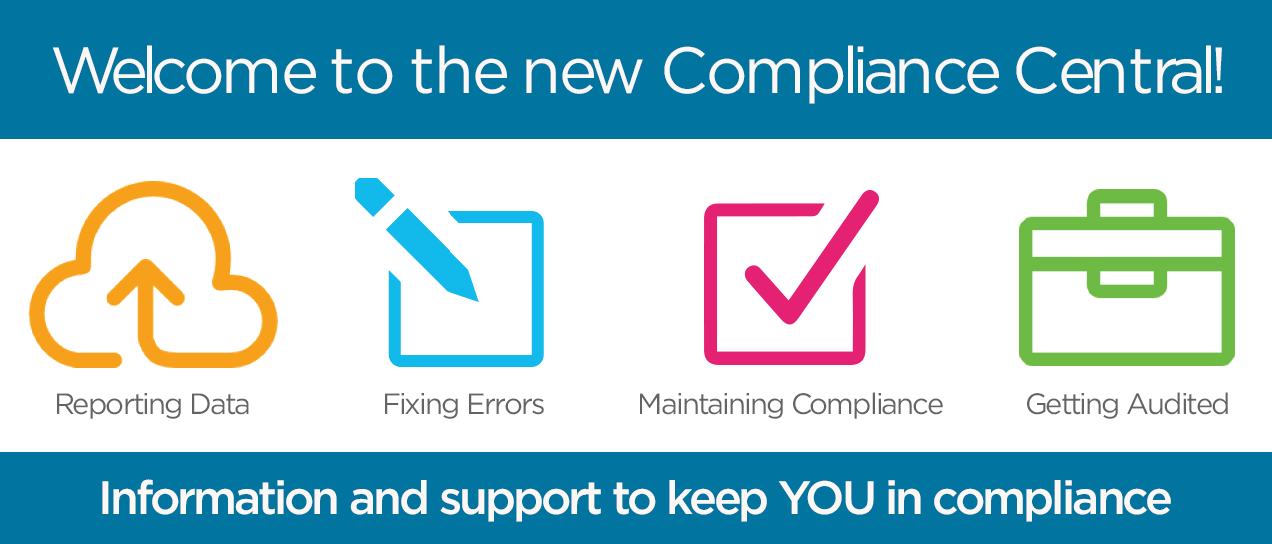 For compliance support 24/7, visit our new Compliance Central site at compliancecentral.org.
Don't forget to subscribe to our Compliance Central blog to automatically receive new compliance articles as they're posted. If you already subscribed to our Audit Resource Center blog, your subscription has been moved to our Compliance Central blog.