Continuing the Journey of Savings: Use Our New Calculator to Learn How to Save More Now!
By Mark Koveleski, Strategic Partnerships, National Student Clearinghouse
Have you ever heard of that old saying, "A penny saved is a penny earned?" For 25 years, the National Student Clearinghouse has saved our partner institutions a lot of pennies! In fact, the Clearinghouse saves the education community more than $750 million annually through our cost-saving services, including our Transcript Services.
To help institutions learn how to save even more on transcripts, we recently unveiled a new savings calculator that illustrates how much a college or university can gain by transitioning to our FASTEST Transcript Services' solution.
Using the calculator is as simple as inputting your institution's number of enrolled students and the number of transcripts your office fulfills each year. In the example shown, an institution with 10,000 students that fulfills 15,000 transcripts a year could save over $100,000 a year by implementing our FASTEST solution. You can use the defaults provided, which are based on national averages and our experience providing transcript services, or enter your own information.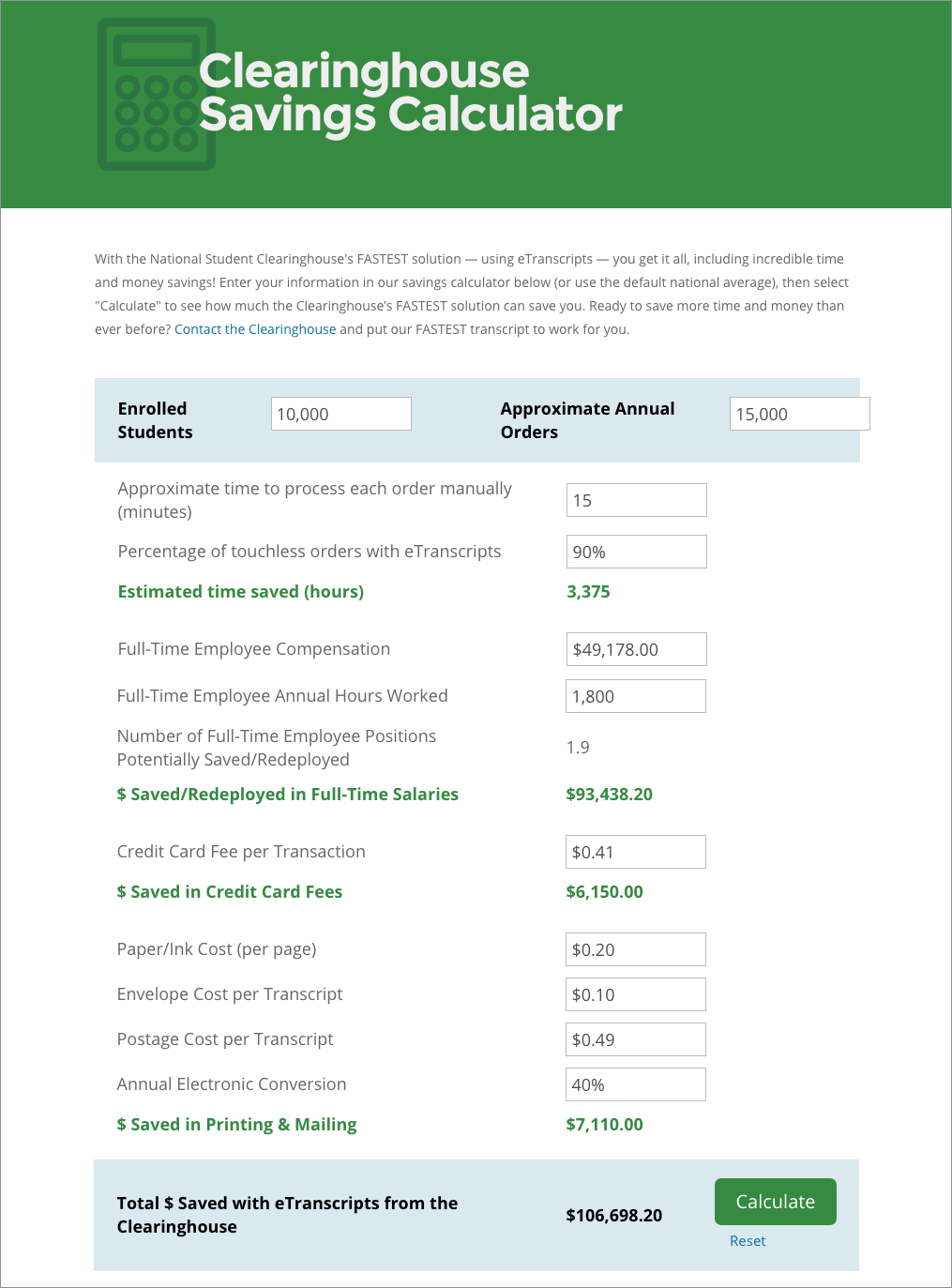 No other partner in higher education provides this level of cost savings and transparency. Don't just take our word for it. Try out the new savings calculator and join us on a journey of never-ending savings today!
Benefits from using FASTEST:
• Thousands of personnel hours saved through touchless order processing
• Full-Time Employee redeployment
• Savings in credit card transaction fees
• Savings for printing and mailing transcripts