Clearinghouse Names Dr. Lawrence W. Anderson as Chief Technology and Operating Officer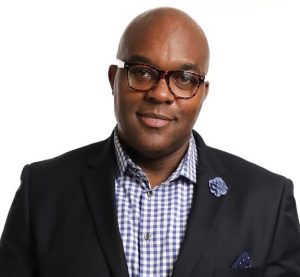 The National Student Clearinghouse recently announced that Dr. Lawrence W. Anderson will join the organization as Chief Technology and Operating Officer, effective January 30, 2023. In this new role, reporting directly to the Clearinghouse President and CEO Rick Torres, Larry will be leading the technical, data, and operating transformation of the Clearinghouse.
Larry brings to the Clearinghouse more than 20 years of experience focused on transformative infrastructure and environmental change that incorporates strong change management experience and leadership as an underpinning. Prior to coming to the Clearinghouse, he served at the Department of Commerce as the Deputy Chief Information Officer and the Chief Information Officer for the Office of the Secretary, where he focused on the design, development, security, implementation, and operation of enterprise systems and business intelligence platforms across the organization.
Larry manifested the Commerce Acquisition for Transformative Technology Services, which is the largest acquisition vehicle in the Department of Commerce's history targeted for small and underserved businesses. During his tenure, he used agile and user-centered design frameworks, delivered significant enhancements in enterprise-scaled solutions and performance reporting for shared services in a highly federated organizational environment.
He also served as Associate Chief Information Officer at the Office of Personnel Management (OPM), where he was responsible for providing business solutions that support the millions of Federal Government employees and their beneficiaries. In addition, he served as OPM's IT Transition Executive where he was responsible for managing and integrating OPM's complex information technology systems with the Department of Defense. He also served as the Acting Chief Information Officer for Strategy and Policy responsible for IT strategy, investment management, budget, data management, and vendor management. As an experienced executive, Larry devotes much of his spare time to coaching and mentoring emerging leaders, which leads to positive changes for individuals and their organizations.
Clearinghouse President and CEO Rick Torres said, "Larry brings the right background, approach, and leadership experience-based toolkits to the Clearinghouse that will help us complete our technical transformation, further positioning the Clearinghouse to thrive as the nation's go-to place for trusted edu-workforce data, as well as supporting analytical and research platforms and related services in support of our growing number of stakeholders into the future. He joins a strong executive team that will benefit from his insight and perspectives."
Dr. Anderson in reflecting on the opportunity to work with the Clearinghouse said, "I am delighted by the opportunity to join the National Student Clearinghouse, an organization that has been growing both in terms of digital assets and the breadth of capabilities offered to the education and workforce communities. I see enormous potential in forming key alliances that leverage the wealth of expertise from the accomplished leaders at the Clearinghouse, public and private institutions, federal, state, and local officials, and various strategic partners to provide innovative solutions that serve the education and workforce communities."
"I am delighted by the opportunity to join the National Student Clearinghouse, an organization that has been growing both in terms of digital assets and the breadth of capabilities offered to the education and workforce communities."
Dr. Lawrence W. Anderson
In-coming Chief Technology and Operating Officer, National Student Clearinghouse