Drake University Becomes 200th School to Activate eTranscripts to Benefit Postsecondary Education Community, Students, and Alumni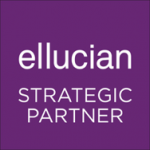 Jonell Sanchez, Vice President of Education Services
The postsecondary education community and the Clearinghouse celebrate a huge milestone to kick-off 2017 as Drake University just became the 200th school to activate eTranscripts, which uses the API solution we built in strategic partnership with Ellucian.
I would like to especially thank Southern Adventist University, Amarillo College, Emporia State University, University of Great Falls, Southwest Baptist University, Spalding University, and Macomb Community College who held hands with us when we launched this service three years ago. The solution is groundbreaking and we appreciate that you trusted us with this important project!
The eTranscripts' service helps people who are applying for a job or school by enabling their electronic transcripts to be received in less than 20 minutes anywhere in the world, day or night. Since 2013, our solution has delivered an unprecedented 750,000 electronic transcripts for students and alumni on behalf of our 200 education partners. And in 2016 alone, more than 500,000 transcripts were processed!
Recently, Eastern Michigan University shared their experience and stated:
"Since going live with eTranscripts, the changes we've seen have been just short of miraculous – we LOVE this new process! There are so many features that have benefited us:
We no longer need to manually type in each single request, run a batch of transcripts, match, and then process accordingly (mail, pick-up, etc.);
Once an order is placed, it rolls directly into our SIS system, automatically prints the transcript or sends the electronic PDF practically immediately; and
The amount of resources to process transcript requests has significantly been reduced!"
We are proud to recognize these milestones to serve students, alumni, and others. With you — our partner institutions — and our technology partner, Ellucian, we are focused on offering your students, alumni, and staff the next generation eTranscripts solution they need and expect.
Our eTranscripts solution is provided at no cost to the Clearinghouse's Transcript Ordering participants that also use one of Ellucian's three administrative systems: Banner® by Ellucian, Colleague® by Ellucian, and PowerCampus® by Ellucian. Implementation generally takes just two to four weeks and our highly trained eTranscripts team guides you through every implementation step, from discovery conversations to activation. I want to encourage you to take advantage of our live training sessions and see our other resources listed below.
If you are planning to attend the Ellucian Live Conference, March 19-22 in Orlando, or the AACRAO Annual Meeting, April 2-5 in Minneapolis, watch for our sessions featuring a number of our eTranscripts active schools discussing how our solution and collaboration benefits institutions, students, alums, and more!
"With you— our partner institutions — and our technology partner, Ellucian, we are focused on offering your students, alumni, and staff the next generation eTranscripts solution they need and expect."
Jonell Sanchez
Vice President of Education Services